General Belt - Natural VT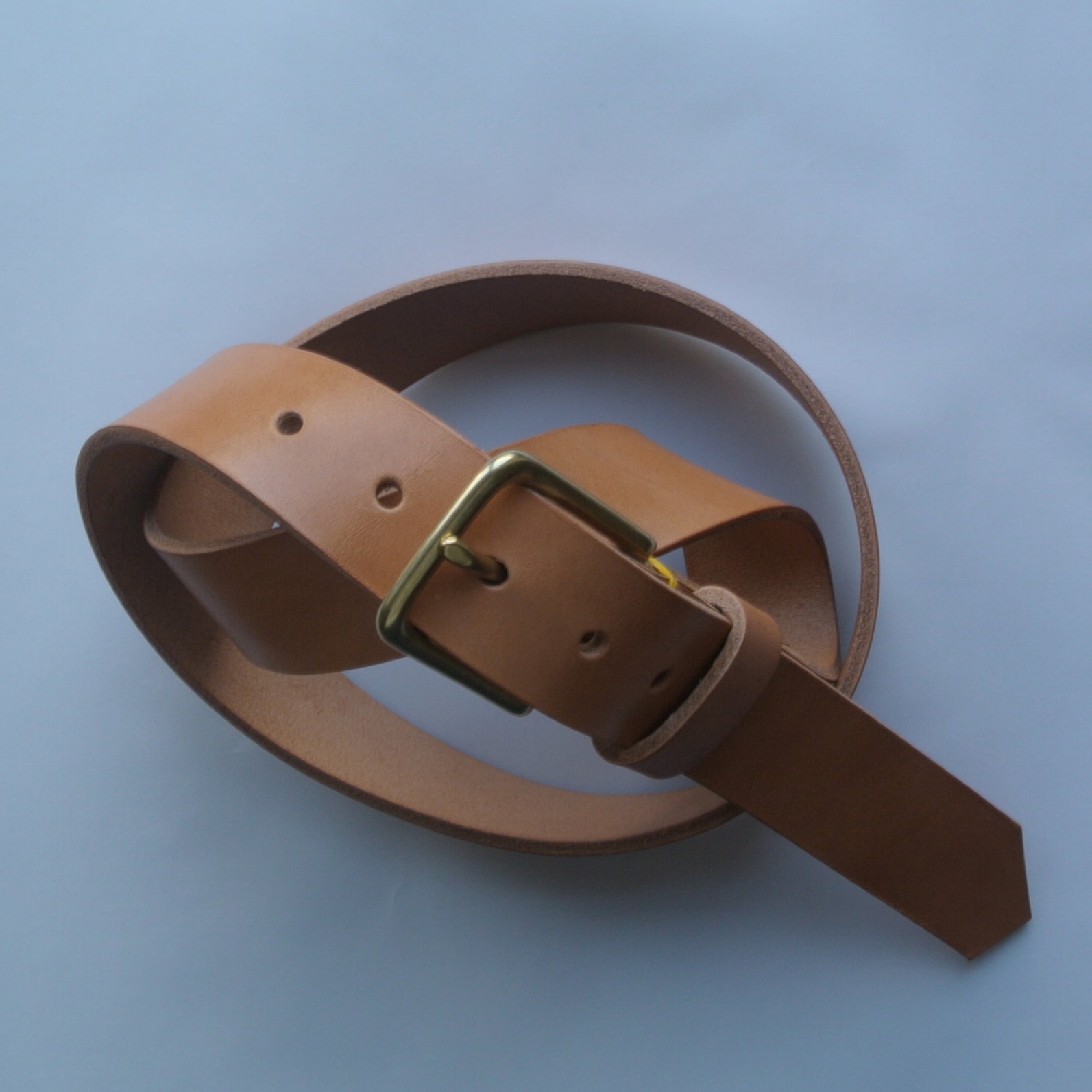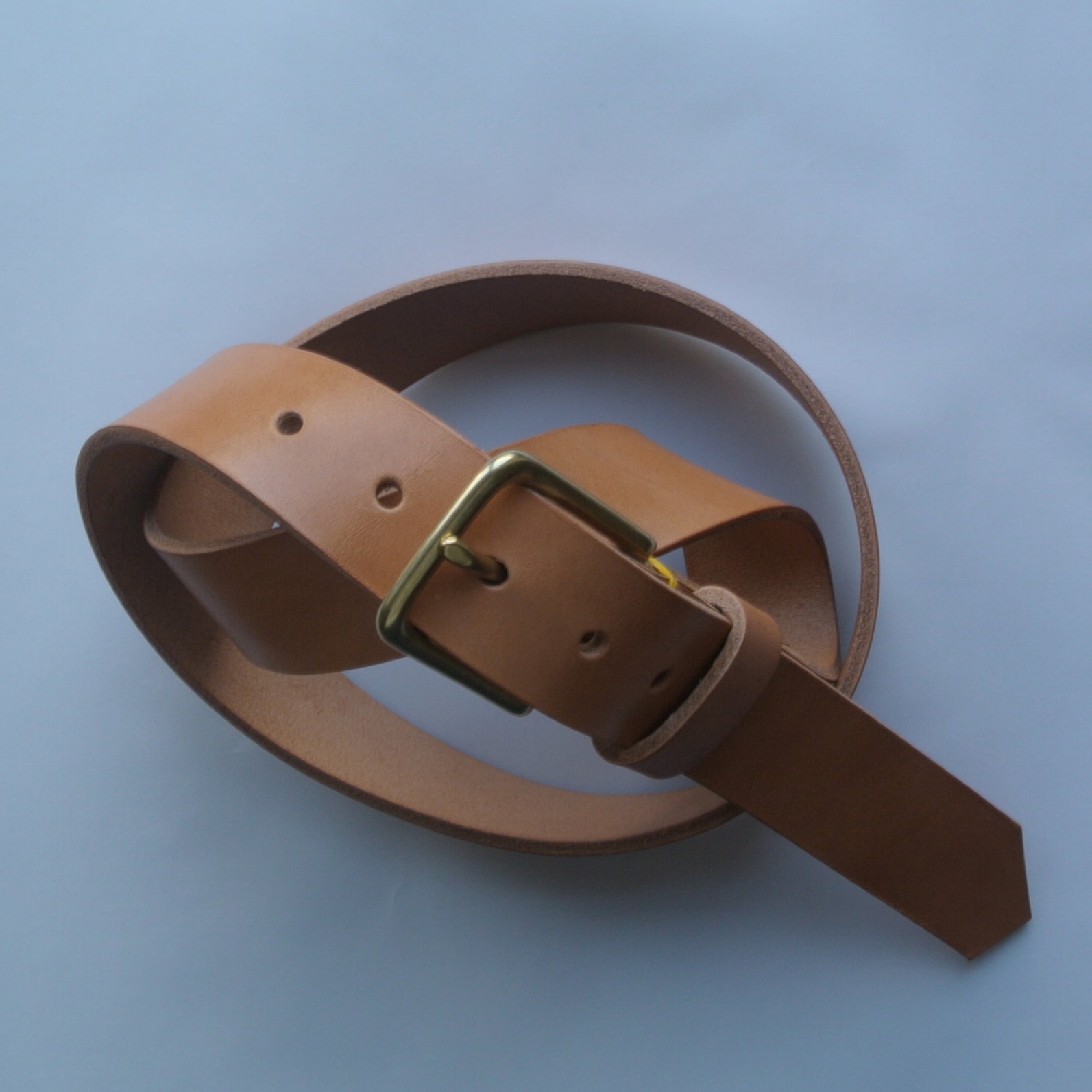 General Belt - Natural VT
Made using the finest British natural veg tan skirting leather, which is attached to a custom solid brass UK made buckle. 35mm wide. This leather will develop a rich patina and will darken with use.
Need help with sizing? Click here.
We like to be different, so when we decided that 35mm was the 'perfect' width for a belt we then realised that most standard belts come in imperia sizesl (1", 1 1/2" etc). Luckily for us we had made contact with the fantastic Abbey Saddlery company here in the UK who kindly agreed to make buckles to fit on to our belts and we couldn't be happier with how they turned out.
The 35mm width makes this belt a go to for wearing with both jeans and dress pants, and has been known to be stolen by girlfriends in the past. We also make a 25mm version for those who prefer a 'skinnier' belt - which it has to be said - is a more popular size with the ladies. Available here.